Active Belfast Nutrition
Eating a well balanced diet is an essential part of a healthy lifestyle.  Combining good nutrition with physical activity can help keep us in good health and prevent a range of diet related illnesses such as diabetes, heart disease and some cancers.
Active Belfast dietitians provide a dietetic and nutrition health promotion service to the community through Active Belfast. They are registered dietitians employed by Belfast Health and Social Care Trust and provide nutrition expertise to Belfast Strategic Partnership. The dietitians are based in the Belfast Health Development Unit and work collaboratively with community, voluntary and statutory sector organisations.
They provide support and nutrition expertise to:
Assist community and voluntary organisations to develop, implement and evaluate nutrition health promotion activity through the Active Belfast Grants
Support the Healthwise Physical activity referral scheme
Assist in the preparation of nutrition resource materials
Give talks/lectures to various groups on nutrition related subjects
Provide up-to-date nutrition education and advice to professional and non-professional groups.
Please dial 028 9050 2073 to speak with our Active Belfast Dietitians, Gráinne McMacken or Martina Kelly.
---
Recent News
January 2022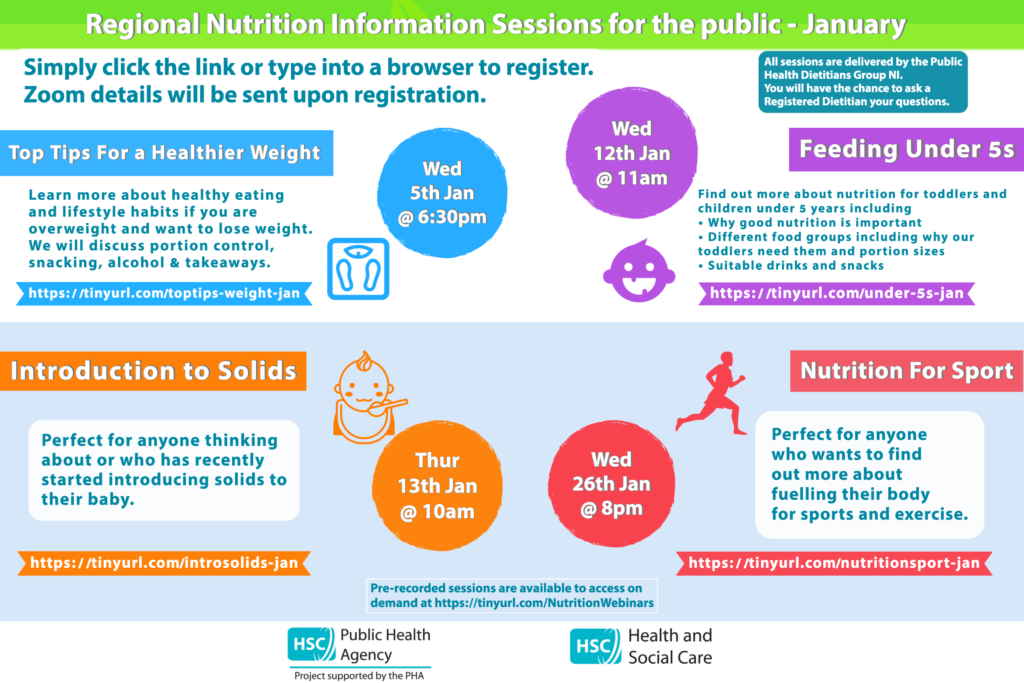 December 2021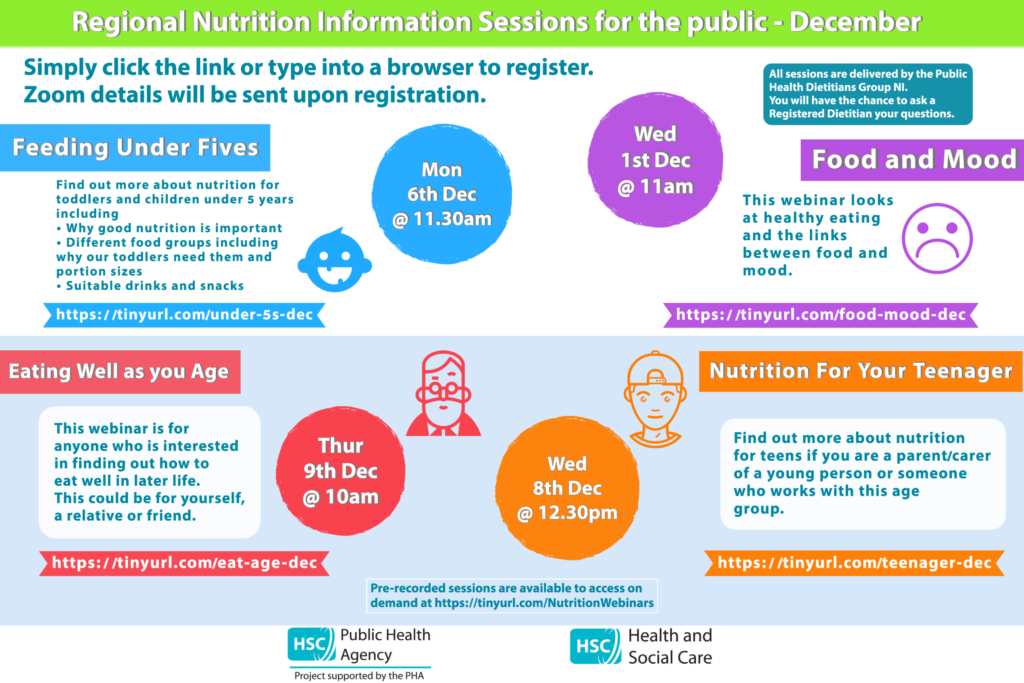 ---
Nutrition Links 
Healthy Eating
Active Belfast Nutrition Guide
BHSCT Dietitics-Nutrition Training Brochure 2019
Safe food | Get the Folic Facts
Healthy Food Ideas 
NHS Change4Life | Healthier Lunchboxes 
Safe food "How to" videos | Cooking skills and techniques
Safe food | 5 Top tips for quick meals
Regional Nutritional Seminars Nov 2021 pdf
Regional Nutritional Webinars – December 2021