Wellbeing and Resilience
The Mental Health & Emotional Wellbeing Thematic Group (MHEWB)
The Mental Health & Emotional Wellbeing Thematic Group ( MHEWB ) was set up to address the mental health and Emotional Wellbeing of Belfast people. Emotional Resilience is at the heart of the work of the Belfast Strategic Partnership.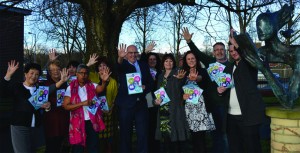 Our work includes:
A Forum for detailed debate and development on mental health
Monitor, develop and support activities for MHEWB Group at Tier 1
Feedback to BSP Executive Programme Group
Reviewing the Belfast Emotional Resilience Strategy and Action Plan for BSP
Delivery of our work is supported by Community, Voluntary and Statutory sectors.