Footprints Women's Centre plants for the future | Family Friendly Event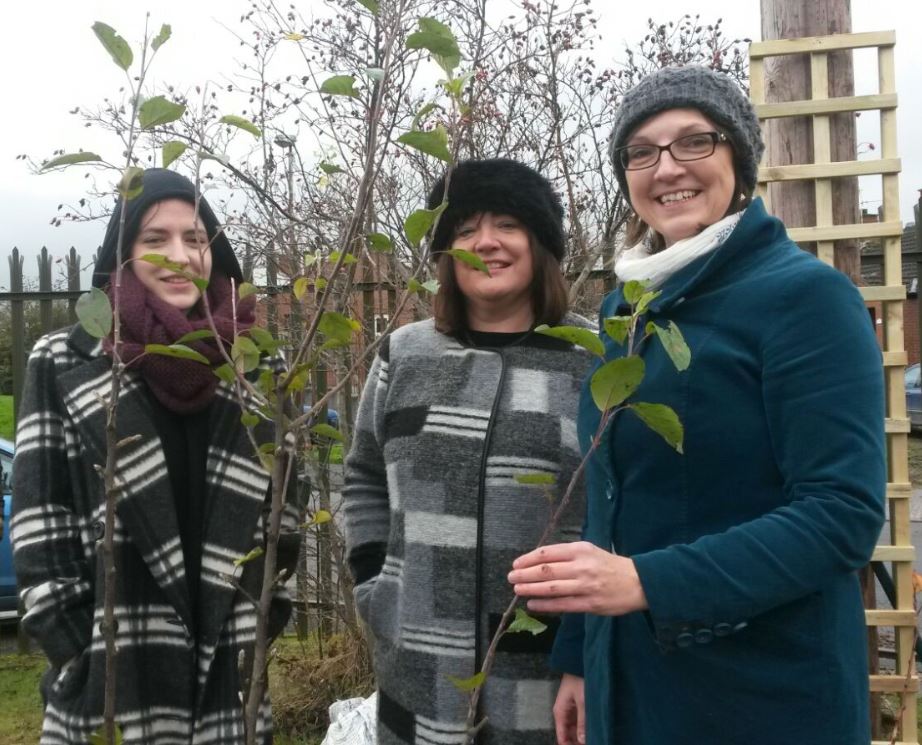 Footprints Women's Centre held a very successful "Fruit for the Future" event which involved children from Footprints Daycare and Senior Citizens Group, 50+ Group and Young Girls Group all helping plant local varieties of apple, pear and plum trees at the centre.
In the future, fruit from the trees will be used in the Footprints catering service and cooking programmes. Leftover fruit will be used to make jams and chutneys.
Each tree was named and dedicated to a particular person or organisation. A range of organisations supported the event including Family Friendly Belfast, Keep Northern Ireland Beautiful and Live Here Love Here.
Return to News