East Belfast group wins Dementia Friendly award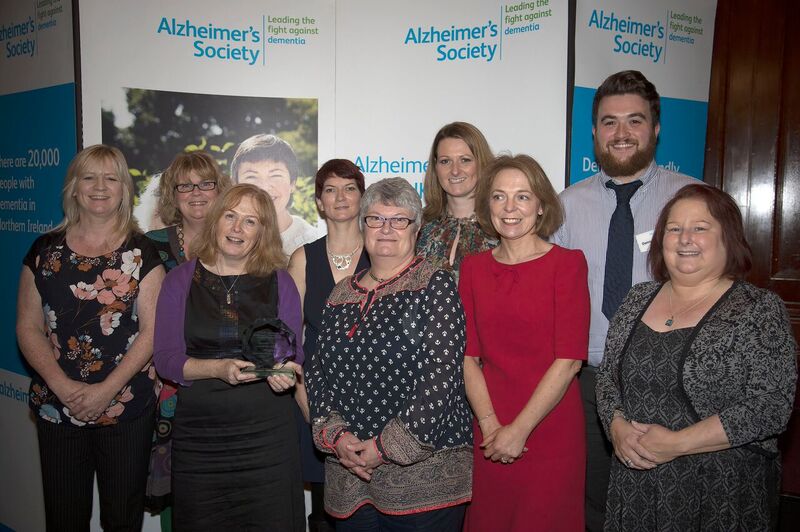 The East Belfast Dementia Friendly Steering Group has won the Dementia Friendly Community of the Year (City) award at Alzheimer's Society Dementia Friendly awards.
The steering group members work with people living with dementia in East Belfast, helping them feel valued, safe and supported to live full independent lives. Together they are working to increase awareness and understanding, inclusion and support for people living with dementia.
The focus of the group over the next six months is to take forward dementia awareness workshops in their community.
The Dementia friendly workshops will include tips on making a difference to a person living with Dementia, which include:
Eye contact, why it is important to smile, speak clearly, calmly and slowly.
Using short sentences and Yes or No Questions.
Offering help if people forget what they came into the shop for.
The next dementia awareness workshop is on Thursday 24 November, 10am-12pm at Community Space, Tesco, Knocknagoney, Belfast.
To register please contact Pamela Frazer on email at Pamela.frazer@alzheimers.org.uk or tel 07885 899 009.
For more information on dementia and Age-friendly, please contact Linda Armitage at East Belfast Community Development Agency at Linda@ebcda.org or telephone 028 9045 1512.
Return to News